Let's face it. You know what you need but you just don't know how to get it. Our SEO specialists hear that over and over from SEO clients who contact Krows Digital.
You're likely here because of one or more of the following reasons:
Your website isn't being found online.
Your website traffic has diminished recently and you don't know why.
Suddenly, your volume of incoming calls and leads has declined.
You're starting a new website and want to ramp up a new business quickly.

If any of these four pain points ring a bell, rest assured, Krows Digital will help you there!
But I must explain to you how all this mistaken idea of denouncing pleasure and praising pain was born and I will give you a complete account of the system, and expound on the actual teachings of the great explorer of the truth, the master-builder of human happiness.
Providing SEO Solutions to Solve Your Problems
Are you on the first page of the search engine results pages (SERPs) for keywords that match your business or brand?
If not, you're missing out on valuable leads.
Search engine optimization isn't a fad and it's no longer an option to simply not think about it if you want to grow your business.
It's an indispensable part of any plan to market products or services and bring in more qualified leads and sales.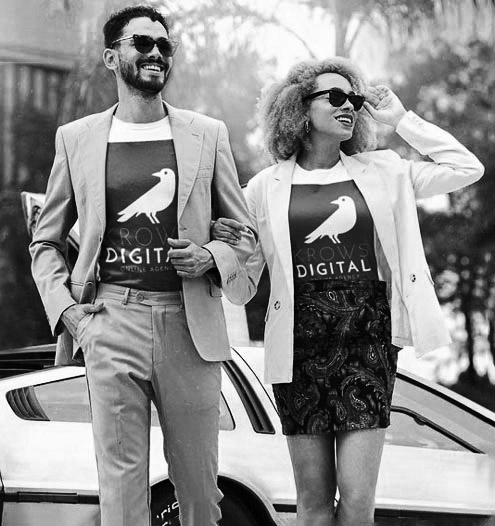 Increase Your Search Rankings and Get Discovered More Online
Our SEO Solutions Work. Do you want to know why?
SEO is never stagnant and neither are we. SEO is always changing because of multiple Google algorithm updates each year that impact ranking factors and we are always on top of the latest news and trends. Our search engine optimization company is constantly learning new techniques and staying up-to-date to remain ahead of the curve. Rest assured, our SEO company is proactive and not reactive.
We live by our two primary core values: Relationships and Results. We're here for every client, that's our pillar. We have SEO experts who specialize in helping businesses of all sizes — from small businesses to large franchises — achieve exponential growth.
We always play fair, using white hat SEO to drive results without spamming or gaming the system that can lead to possible Google penalties. Simply put: We don't have to cheat to win in SEO.
While our competitors use smoke and mirrors, we maintain full transparency so you can see first-hand how our efforts are increasing your online revenue. We can provide you with a live Google Data Studio Report or anything similar you want to use.
Don't waste more time.
Contact us now.
We can create a free brief for your company.