"Ok boomer". If you don't know the meaning of this catchphrase or a young person told you this then you might not be the audience targeted by TikTok. The fact is that if you read this article about Tiktok marketing, chances are that you are not from the audience range between 13-21 years old (based on our friend Google Analytics!).
So very well then Krows Digital, what is TikTok? You may ask.
TikTok is the trendiest platform for the youngest audience.
It is quite similar to (rest in peace) Vine. People can share short videos, usually doing something funny or something impressive.
The power of TikTok is how easy content can become buzz material through the power of video replies. Anyone can answer to someone's content with a video reply of their own.
Then this reply can also be responded to by another video reply and so on, creating, sometimes, insane chains of content!
Young people tend to enjoy this kind of short, funny, and visual content.
If you are planning to target a young audience, TikTok is certainly one of the best platforms to use.
Yet, it is important to understand that you need to adapt your content to this audience. Their expectation is quite different from other platforms.
Let's see what successful brands on TikTok do to be…yes, successful.
TikTok Branding Examples
NBA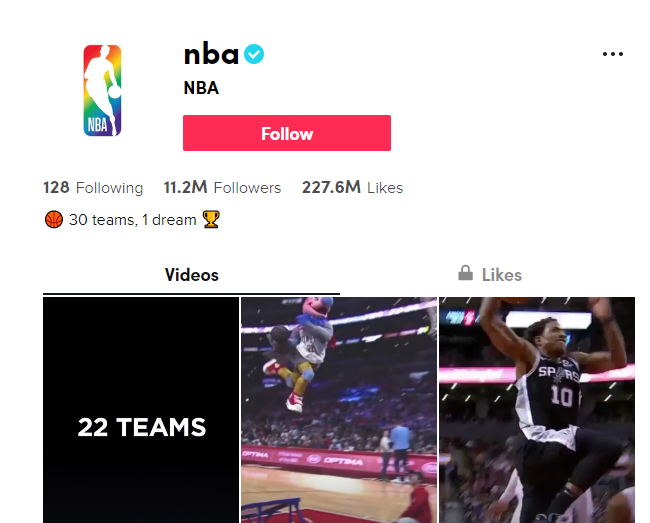 With over 10 million followers and over 250 million likes, I guess you can say that the NBA is killing it on the platform!
The strategy is simple yet effective: next to the highlights from the latest plays they also had motivational messages from the players and they share, of course, a lot of funny content like behind the scenes, jokes, dancing, or crazy things like a chihuahua dunking… yes.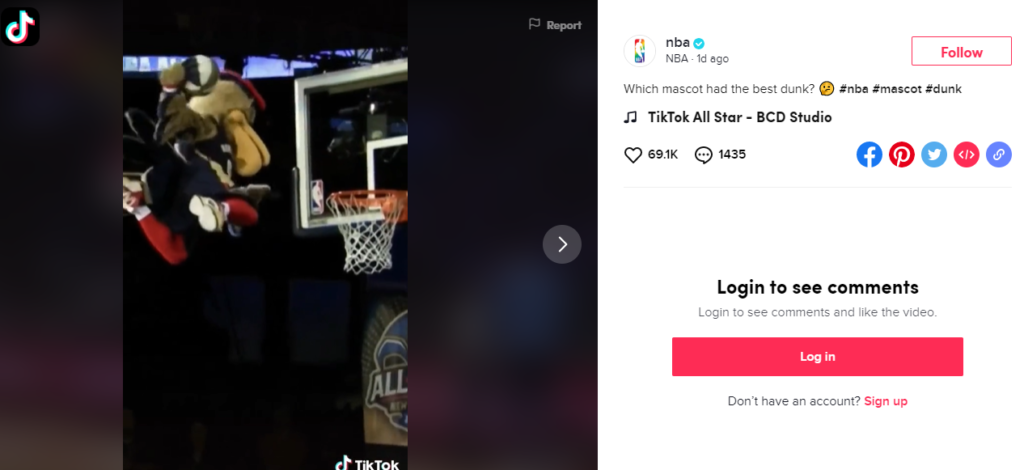 Jason Derulo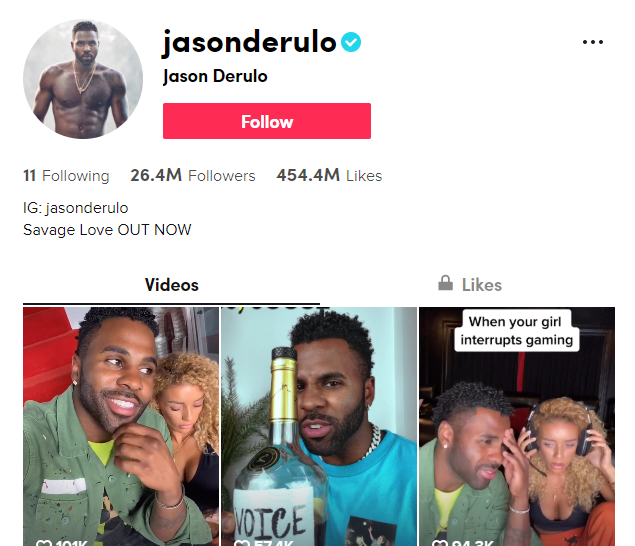 The famous singer of top hits like "Wiggle" or "Talk Dirty" quickly understood that, if he wants to keep high popularity with the young audience, he will need to be on TikTok.
Jason, with 26+ million followers & over 454 million likes, plays with the codes of the platform: acting on silly videos, making fun of himself, taking on challenges, or inviting famous guests like Gordon Ramsey!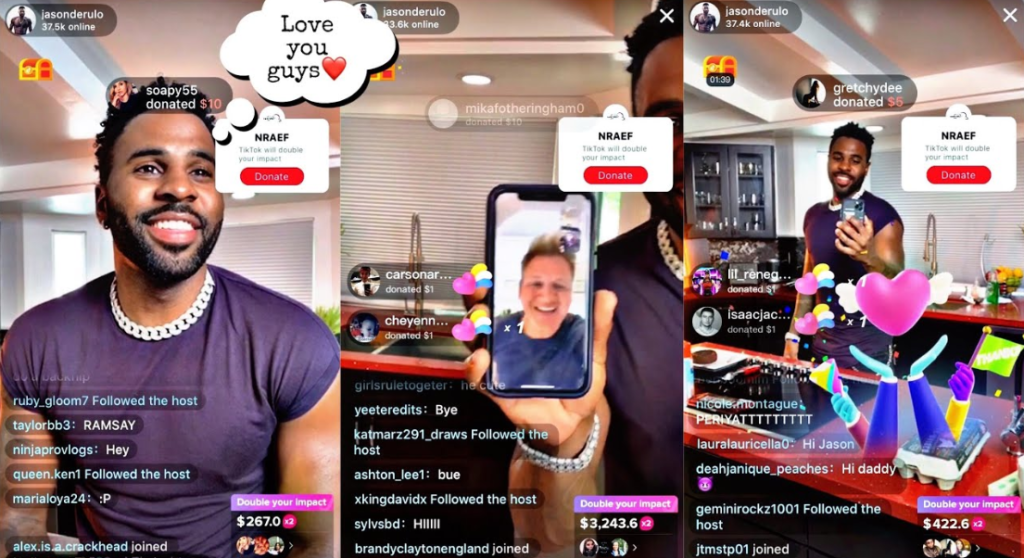 MAC Cosmetics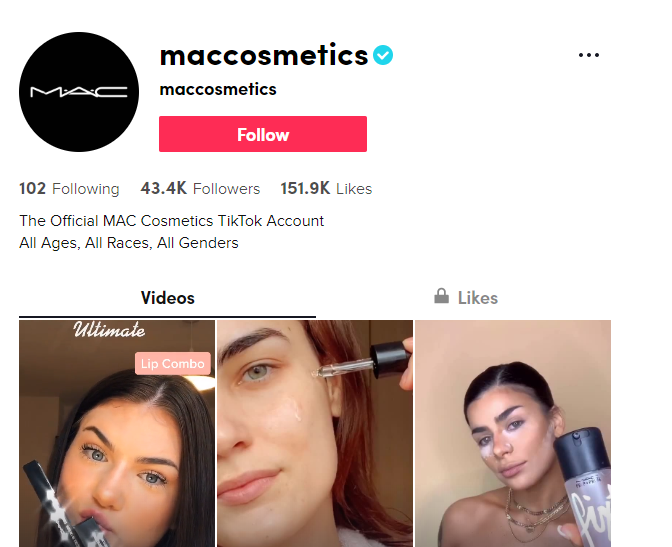 On a more serious note, the cosmetic brand MAC makes good use of the short video format of the platform to share short tutorials for makeup and to invite their followers to some exclusive behind-the-scenes footage on their different runway shows around the world.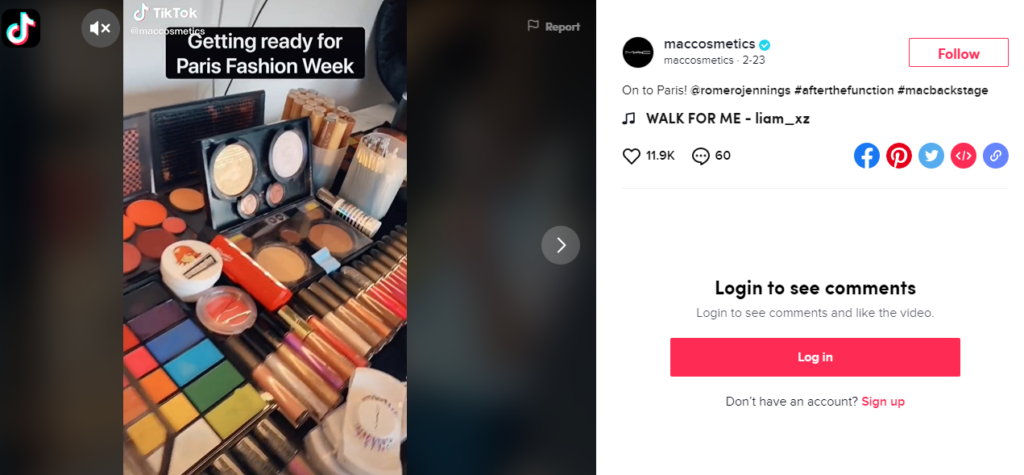 BMW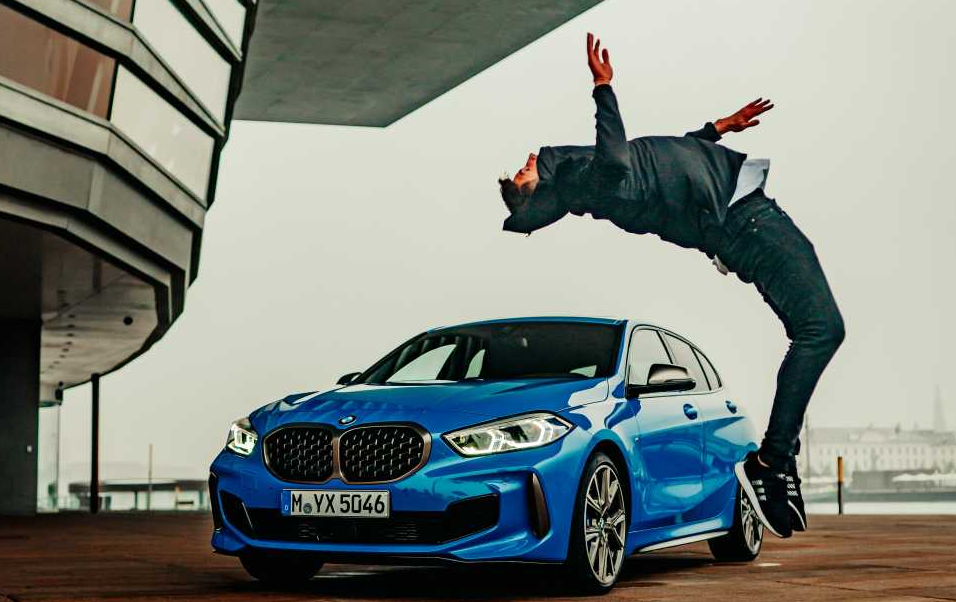 Looking for a low-budget brand awareness campaign on TikTok? BMW is a great example to follow.
The idea was simple: promote their BMW Series 1 by simply challenging TikTok users to show off their best dancing moves using the hashtag #the1challenge. The campaign, like other influencer campaigns (read this if you want to understand how to start a successful influencer campaign like Daniel Wellington), started with iconic influencers to launch the trend. Here: Sky & Tami, FalcoPunch (show me your moves), and PatroX.
Results as of today (June 2020): 6.4 million views, not bad.
Mercedes-Benz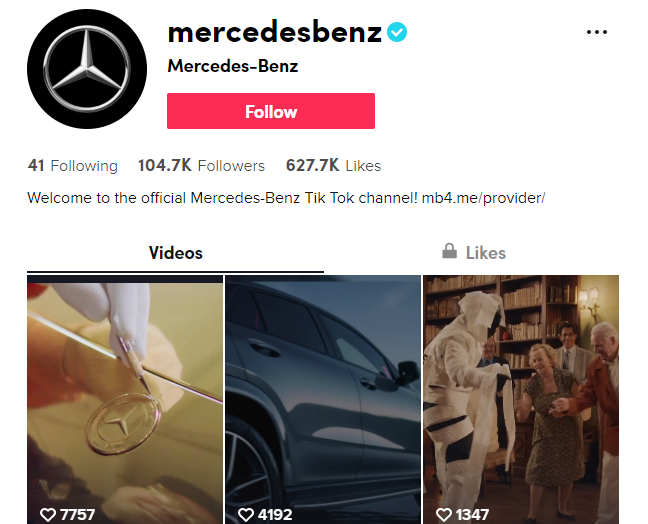 Another car brand, another challenge yet, same concept. On top of 100K+ followers, Mercedes-Benz has launched the #MBStarChallenge where top influencers have been seen reproducing the iconic brand logo in a variety of creative ways. People are then invited to do the same.
Results? 853 million + as of today, hell yeah!
Conclusion
TikTok marketing should be in one corner of your mind if you think about branding nowadays. Tiktok is certainly one of the major platforms to be in 2020 if you want to create brand awareness for your company.
Simple rules to follow to be successful:
Respect your brand identity: if you have a serious tone, for example, don't try to do funny content, it will break your identity and people will not recognize you anymore. Even if fun content is the most popular on the platform, you can also go for creative, challenging, surprising, or even informational!
Create short and visual content: like Snapchat, Instagram, or Vine on its time, you only have a few seconds to grab the attention. Your content should go straight to the point and be short (less than a minute). Don't try either to use one of your YouTube videos and cut it into multiple parts…
Engage viewers: dare challenge users to create content around your brand! As we wrote previously, Mercedes-Benz & BMW challenged users to create content around their brands: high engagement at low cost. You can also play around with the video reply system to ask users to answer questions, and engage with what you have shown or produced.
There are so many ways to create content on the platform for your Tiktok marketing strategy, it would be a shame to not take advantage of this unique platform.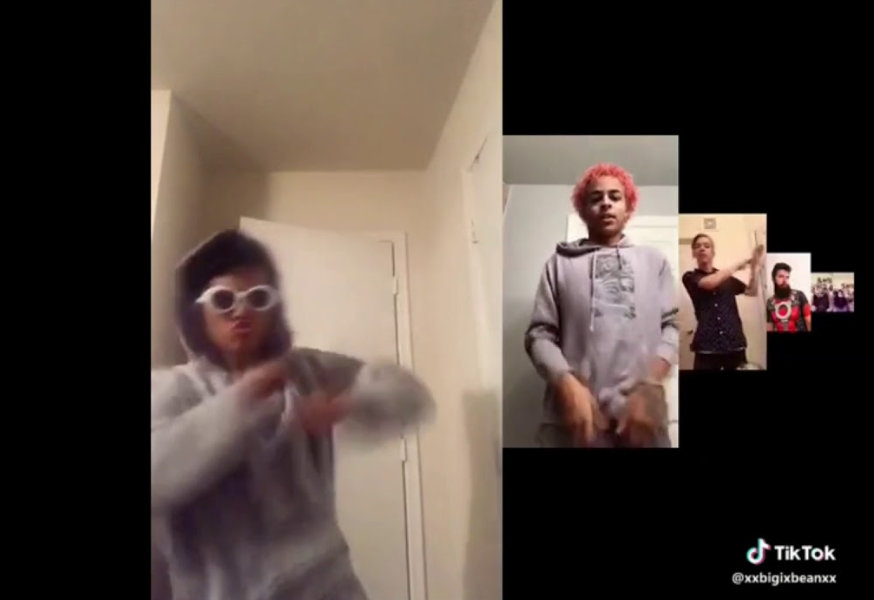 Don't forget that this young audience will be the grown-up adults of tomorrow so it is always relevant to target them…
As always, we are an online marketing agency so it is our duty to help you with your online presence, including now TikTok!
Contact us for more information and see you next week for more marketing case studies!