Geofencing marketing is quite a fancy name for this marketing strategy.
For this long-awaited case study, we will explain the concept behind the geofencing marketing with the successful case of the North Face, an outdoor clothing company.
They successfully increase the traffic to their local stores by using ads that will reach people near their stores.
Let's see how!
What is the North Face?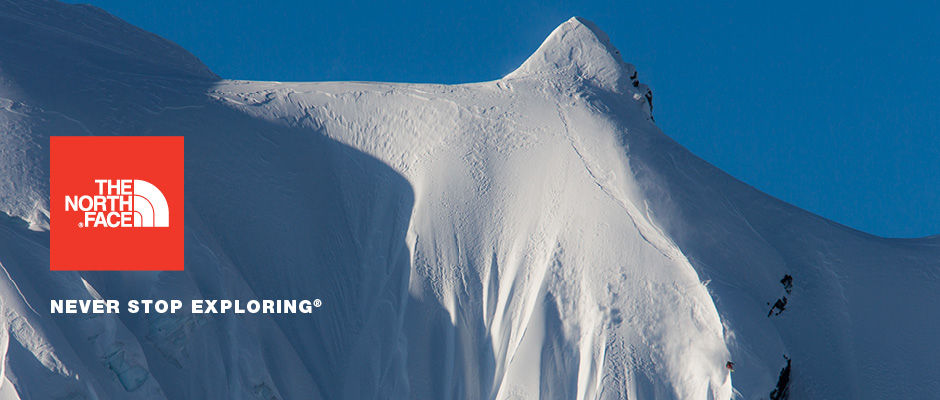 The North Face is an American outdoor recreation product company. The North Face produces clothing, footwear, and outdoor equipment.
The company's products are tents, backpacks, sleeping bags, Gore-Tex clothing, and a line of footwear.
North Face's history began when two hiking enthusiasts start a small mountaineering retail store in San Francisco's North Beach neighborhood in 1966. This American company was founded by Douglas Tompkins and his then-wife, Susie Tompkins which then was acquired by Kenneth "Hap" Klopp in 1968. The company name came from the north face of a mountain in the Northern Hemisphere that is generally the coldest, iciest, and the most formidable route to climb, which the founder of the company thought that this name will reflect the company's mission and dedication to the extreme to serving all those who desired to explore the wilderness.
Geofencing marketing: definition
As the name implies the concept of this strategy is to use virtual fences to define a specific area for your ads.
Whenever someone comes inside your designed area, this person will receive the ads you want he/she to receive.
For example, you can target an ad for someone that is currently visiting one of your local stores.
Geofencing by The North Face
In 2010, The North Face, once users opted into the outdoors gear retailer's "Summit Signals" program, the brand automatically delivered SMS offers to them after they entered a 1.5-mile radius, according to Placecast, which provided a technology called "Shop Alerts" for the effort. Such users opt-in for what amounts to automatic geo-social check-ins and check-outs when they arrive/leave a location.
Additional points of interest for potential customers of The North Face were also geo-fenced, such as outdoor areas and hiking trails. While quick-serve brand Sonic and retailers American Eagle and REI tested the concept in single markets, The North Face was one of the first to take the idea to a national scale.
The company also experimented with geofencing as a means to lure customers to their stores by using push notifications about the weather. Their weather-based geofenced alerts have been quite successful. The company boasts a 79% increase in-store visits from customers who receive the alerts, and 65% of those customers make purchases.
Why does it work?
The need to leverage geofencing cannot be overemphasized. But the rate of success achieved with it is immeasurable.
A study shows that consumers love receiving location-specific offers right on their phones, due to their location relevance and interest.
That said, here are some benefits you wouldn't like to miss:
It serves as an ads portal
This is obtained when potential consumers are close to your store and you're notified of their presence. Sending your new products to them, free giveaways, and discounts, will definitely get them to consider your store.
It targets your potential consumers
Social media has a bigger marketing opportunity since it's populated with a lot of consumers that are ready to read your messages and stick to your brand.
But with the help of geofencing, you can focus your campaign on the user that is more likely to convert — especially those local consumers.
Interestingly, these are the consumers that will be excited to walk into your store and make a purchase after seeing your ads.
It links your offline business to your online presence
With geofencing, you can notify passersby to look you up on social media for better customer engagement.
In fact, it serves as your gateway to your social media and internet identity.
It provides real-time analytics
No doubt, good marketing requires a to-and-fro conversation between the customers and the marketers.
Geofencing makes it a lot easier and more effective.
Because it notifies you as soon as a consumer enters your marketing region so that you can properly prepare to receive them in your store.
It offers a service
Since the mobile use rate is high and users are highly interested when they're online, offering free WiFi in your Restaurant, Bar, and Store will definitely improve customer experience.
This can be achieved by simply sending messages to passersby via geofencing, and notifying them of the free WiFi they can enjoy while in your place.
How can you start?
Geofencing marketing is surprisingly easy to set up on Google Ads, Facebook Ads, and other advertising platforms. For more details, we invite you to read this interesting article from Zipline Interactive. They will explain more about the location settings you need for your ads to show up.
As always, if you need support with your ad campaigns, don't hesitate to contact us, we will be happy to geofence your local customers!
See you soon for a new Marketing Case Study!