Over the past few years, the most significant change when it comes to using social media has been a massive increase in how many videos are shared and watched. Although most of that has been individuals sharing videos on YouTube, Facebook, and other platforms, there has been a significant surge in live streaming as well.

Gaming is a niche that attracts support that are fairly tech-savvy. So it shouldn't be too surprising that gamers have been taking to live streaming faster than most other niches. For games, their favorite streaming platform is Twitch.

It does take very long for influencers to show up on a platform. They include many of the gamers who produce the most popular gaming highlight YouTube videos. Many of the leading gaming influencers earn their money from a combination of their YouTube videos, Twitch streaming, and professional game playing in some cases.  

Those gaming broadcasters have learned how to earn money on Twitch. This can be a very lucrative platform for entertaining and influential gamers. Also, there is a small number of successful broadcasters on Twitch how have also been able to develop followings in non-gaming niches as well.

Clearly, some of the most well-known gamers have discovered the formula for earning good amounts of money on Twitch. For example, Shroud takes in over $100,000 per month just from subscribers. And that is only from one income source. After you add in other money-making methods like sponsorship, the leading Twitch influences are being able to generate earnings that are very impressive.

If your goal is to earn money realistically, you need to start by meeting all of the criteria for becoming a Twitch Affiliate. So if you are serious about building an income with Twitch, you need to work at reaching the support level where Twitch offers you the chance to become one of their Partners.

Regular users must work on continuously improving their video streaming skills and build up a following before they can earn significant money on Twitch.

For any Twitch user that is dedicated, the following ways to earn money on Twitch are achievable. Most of the money-earning methods are not actually connected officially to the actual Twitch platform. All of them, in fact, will rely on your followers. Therefore, you need to work hard to satisfy them.
Affiliate Links

One common way that individuals earn money online is by joining different affiliate programs. That is different from earning money with the Twitch Affiliate Programs.

What affiliate marketing involves is marketing other companies' products online, through the use of a customized link to a website where prospective customers can purchase the product. If a customer follows your affiliate link and makes a purchase then you earn a percentage of the amount of money that they spend.

There are numerous Twitch streamers who sign up with affiliate networks selling products that are of interest to gamers. If someone follows a streamer's affiliate link from their Twitch page and purchases something, the broadcaster will then receive part of the money that an individual spends on the company website.

The world's best-known affiliate program is Amazon. Amazon actually owns Twitch, so that makes it very easy and convenient for Twitch streamers to be an Amazon affiliate. The affiliate program is called Gear on Amazon. There is the ability for Streamers to showcase Amazon products on a widget on their pages. When fans click on this widget they are redirected over to the relevant sales page on Amazon for the product. A percentage of the sales revenue is earned by the broadcaster during the visit.

You, of course, will not lose credibility among your followers. That means you want to limit advertising affiliate products that you actually recommend and use yourself. Also, don't offer affiliate links for competing products. Determine which products you like the best and link to those. For example, you should not try to hedge your bets by giving affiliate links to Pepsi and Coca-Cola.

Sell Customized Merchandise

This is another source of income that is not related directly to Twitch itself. Therefore, any Twitch broadcaster has this option available to them.

If you do not have a big following yet, then most likely you won't have a lot of individuals wanting to spend money on purchasing a t-shirt or mug that features the face of someone you haven't heard of. After you have become well-known on Twitch, then your fans are going to be more inclined to purchase customized merchandise from you.

The easiest way that can be done is to set an online store up and put a link to that directly on your Twitch page. Then you can promote your online store directly to your fans and in your feed.

That is something that Krows Digital can do for you!
For free if you have enough followers. Check this link if you want to know more:

Create my Twitch store website
Donations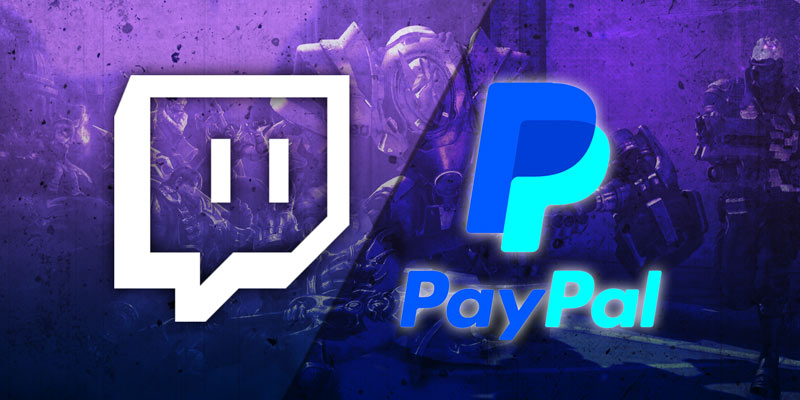 You also can ask donations from your followers that will allow you to spend more time on Twitch entertaining them.

Although there is a kind of mini donations system from Twitch called Bits, you need to be a Partner or Affiliate to have access to them. Below, we will be looking at Bits more closely.

You can directly ask for donations on your Twitch page. To do that, first of all, you need to get a link set up using Stripe, PayPal, or some other payment processor. Then you would ask for donations in your stream, and provide your payment or Paypal details. You can also set donation goals set up and then show the progress you have towards this goal. That can provide your fans with an incentive to assist you.

We have discussed previously how Twitch Alerts can be used to offer a graphical stimulus in order to encourage individuals to give you donations.

It might be easier to collect donations via a third party website, like Patreon. You would have to first go to Patreon's website and then create your profile. Then from Twitch, you would provide a Patreon profile link, in addition to your social media accounts.

However, there is a warning that goes with this. There are a number of cases where fake donations have been made by scammers. They are making donations but then file a chargeback later, which leads to streamers losing their donations. Therefore, before celebrating any bi donations, be sure that you have the cash first.

Sponsorship

For gamers, their favorite streaming site is Twitch, and it enjoys many enthusiastic, keen viewers of this genre. They have a tendency to remain on the site for a longer period of time compared to other social platforms and then following their favorite streamers passionately and more often. That makes it the perfect online venue for those brands for targeting gamers.

If a brand thinks that their products have a natural affinity with a specific streamer's audience, it might make sense to sponsor that streamer on Twitch and participate in influencer marketing.

Any company selling products to "gamer-type" individual can benefit from using Twitch sponsorship. In addition to the actual gaming companies, that will include companies selling niches such as music, fashion, takeaways, drinks, food, website hosting, accessories, phones, gaming consoles, and computers.

Since sponsorship deals are outside of Twitch, it doesn't matter whether the Streamer is an Affiliate or Partner. Like all other forms of influencer marketing, of course, brands are going to typically want to work with the broadcasters who influence the decision making of their followers. So for small Twitch broadcasters that haven't reached Affiliate status, receiving sponsorship is not going to be typical.

Twitch Subscriptions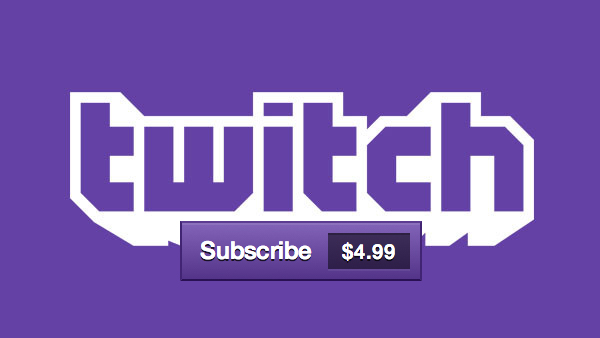 Streamers are provided with a recurring stream of income by Twitch Subscriptions. Therefore, Streamers can encourage their followers to subscribe to their channel for $24.99, $9.99 or $4.99 a month. Then the money that is collected gets split 50/50 between the streamer and Twitch (although there are a couple of top streamers have successfully negotiated a higher percentage).

After you sign up to be a Partner or Affiliate a Subscribe button will be displayed on your page automatically.

Streamers are able to set up alerts in order to encourage their followers to subscribe. A sign will pop on your screen when someone has purchased or renewed their subscription to your channel. They are especially popular with those Twitch users who like seeking their name displayed on their favorite gamers' pages.

Hope you got some ideas on how to generate income with your favorite activity!

If you have any question don't hesitate to check our agency's website and ask us any question you may have.
CONTACT US NOW!
Let's see how we can help your business