As more people use ad blocking, the decline in traditional television viewership and increased media consumption fragmentation – especially among Gen Z and millennials – Twitch is fast becoming a powerful channel for advertisers and marketers to reach out to and engage their audiences.
In this article, we'll be looking at how to make Twitch marketing work for you.
Twitch is a unique platform that provides incredible support to content creators all around the world, live streaming their musical skills, DIY projects, games, cooking recipes, you name it. Last month alone, consumers across the globe watched of 850 million hours' worth of content in the platform. As such, Twitch is fast becoming a "must-have" tool for advertisers looking to reach the ever elusive Millennial and Gen X demographic.
Like most content and video-based platforms, brands can buy mid-roll and pre-roll ad formats at scale, presenting fifteen and thirty-second television-like ads before and during the content experience. This is how a majority of brands on the platform are currently activating; however, compared with available options, this approach is one of the least effective marketing strategies on the channel.
When it comes to advertising on Twitch, the most effective means is working directly with live streamers and their managers, or technology-based intermediaries to integrate into, and sponsor their channels.
Historically, as is the case with influencer marketing, this has been rather hard to scale and have accountability and consistency in messaging. Fortunately, though, that's quickly changing, as new technology partners and tools make it fully measurable, scalable and successful.
Let us have a look at why live stream sponsorships are more effective compared to other advertising mediums.
Fully Integrated, 100% Viewable and Cannot Be Ad-Blocked.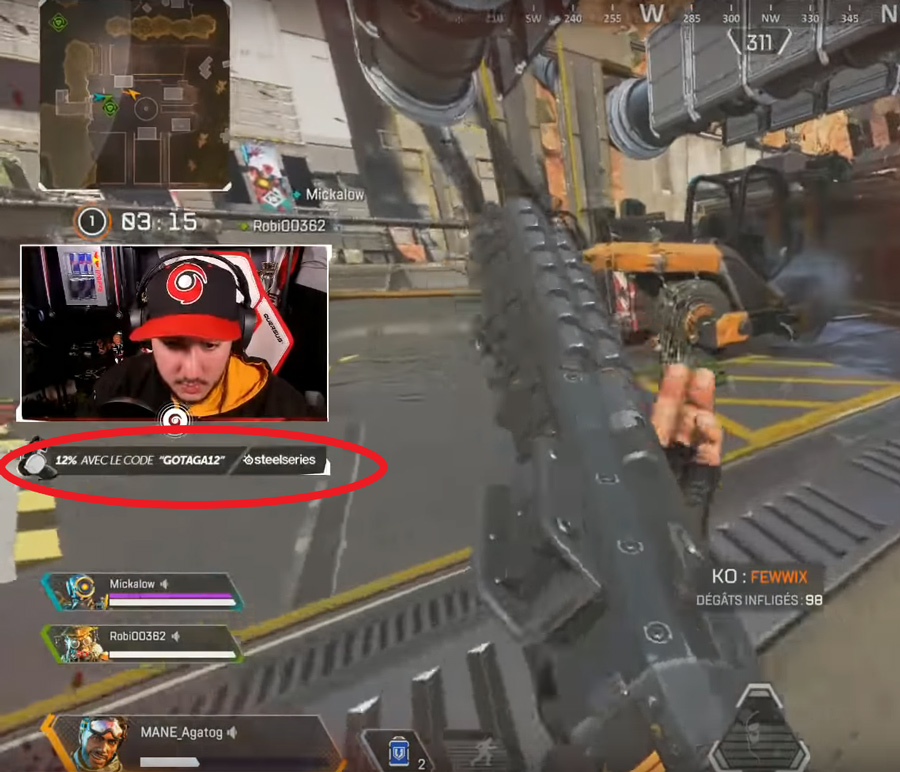 The best live stream ad formats and sponsorships are connected to the live stream itself, with the streamers deploying brand videos, assets, chat commands, and graphics into the content feed. As a result, they are 100 percent viewable and everyone watching the stream sees them – unlike traditional mid-roll and pre-roll adverts that interrupt content and frustrate viewers, ads within the live stream can't be blocked. This is incredibly important considering that over 40% of Millennial and Gen X audiences on Twitch use ad blocking technology and are the only demographic doing so across the platform. Even if you opt to scroll down a page during live read advert placements, the streaming window will scroll with you, which means the stream is always visible.
Pro Tip: Since viewability is certain, consider "screen time" as a valuable metric when thinking about sponsorship costs. It is one thing for streamers to show your brand's assets for 30-seconds during a live read as they thank the sponsor and it is another if your logo can remain live on the screen during the streamer's entire 3-hour stream. The impact and value of doing so cannot be matched on any other advertising medium, especially considering that new viewers join and exit the stream.
The Bond Between Viewer and Streamer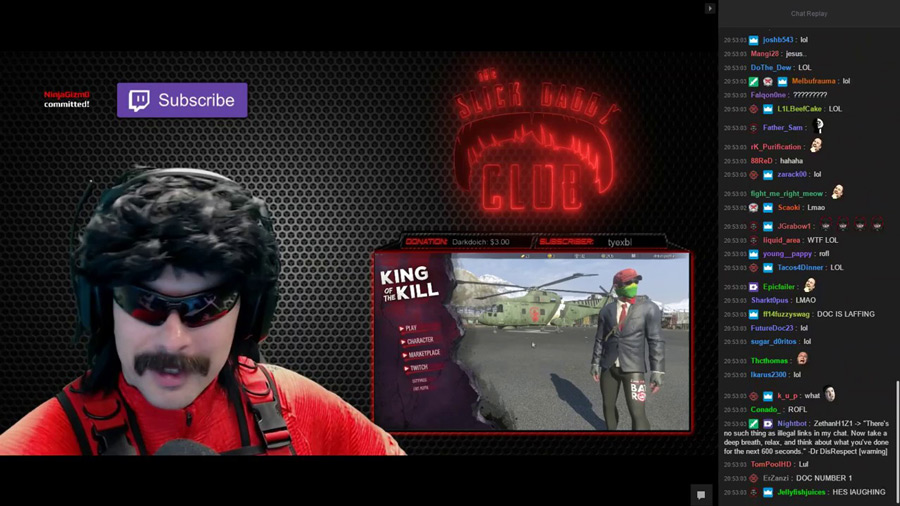 Possibly one of the biggest strengths of using live streaming as a platform to market your brand is the fact that live streaming is an interactive experience in nature. Viewers do not just come onto the platform to watch their favorite Twitch personalities, they come expecting them to pay attention, reward, speak directly, and communicate with them. The culture of tipping, rewarding, subscribing, creating loyalty and community, and chatting is what makes Twitch so compelling — especially considering that streams can last for hours at a go, twice or thrice in a week.
Given how strong relationship are between viewers and streamers when a streamer recommends your brand or product during a stream, it feels like a friend suggesting that you buy something that they've tried and come to love and think you should get it too. Something that further strengthens that "friendly recommendation" touch is the fact that they are not reading from a script. Brand managers should, therefore, not be scared of letting Twitch streamers drive their message – they are the people the audience have come to interact with and will be more receptive to the streamer if his or her presentation and voice is authentic.
Pro Tip: Offer promotional rates, standing discounts, or giveaways to viewers that have the streamer's code you provide. Come up with ways to incentivize audiences and help the streamer become a champion in their eyes. The more value you add to the community, the better.
Real-Time Optimization and Feedback
Twitch's chat experience during live streams is equally, if not more engaging than the content. In most cases during streams, audience interaction is the core focus of a streamer's content. Professional Twitch streamers have brand safety tools, bots, moderators, and other means of managing ongoing dialogues. This creates a unique and active forum where the streamer can solicit feedback from his or her audiences regarding a product, message or brand. By using third-party tools, streamers can integrate surveys and live polls using links and chats. There are even Twitch partners who'll monitor responses and collect and share audience feedback, allowing you to react and optimize your approach based on what your viewers are saying. This can be quite intimidating, scary even, for brands used to post-campaign reports on frequency, clicks, and reach and static-ad reviews. However, brands that embrace this native capability during live streams will reap significant dividends in brand favorability and sentiment scores.
Pro Tip: Request your streamer to actively push out your brand links into their chats through the duration of your stream. As viewers come and go, it is essential that everyone gets to see sponsor messages in the conversation, which increases their chances of clicking and taking action. Avoid using language that feels like you are fishing for clicks; keep it supportive for the streamer – consider writing something like "Quick reminder, today's stream is sponsored by ABC brand who's generously offering us a 20-percent discount using Code-Streamer-Name at checkout.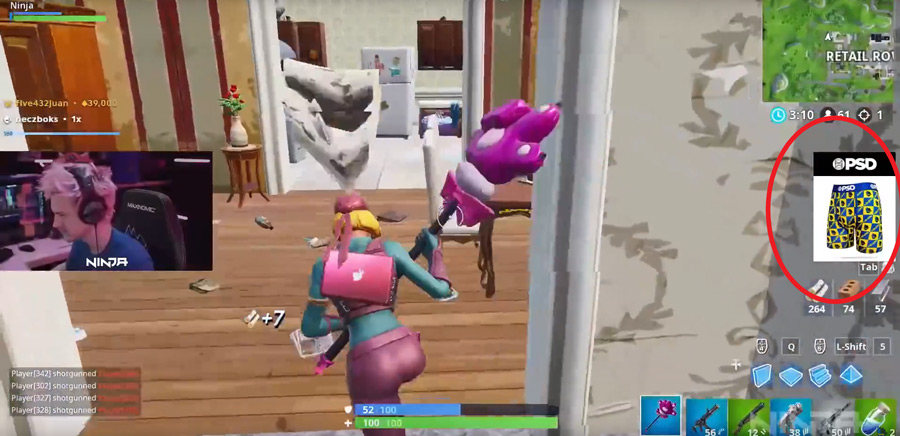 When implemented correctly, Twitch marketing can become one of the most powerful marketing tools to increase your brand's awareness, especially to a global audience that's very hard to reach through other platforms because of the antipathy to traditional advertising.
Keep these tips in mind, and you should be well on your way to enjoying Twitch marketing success.
If you need the crows to help you with your marketing strategy, don't hesitate:
CONTACT US NOW!
Let's see how we can help your business