E-commerce in Japan is growing a lot in the last few years.
If you are thinking about selling products in Japan using E-commerce (EC) platforms, it is a great time to enter the market. In 2019, the domestic sales in the Japanese B-to-C market increased by 7.65% (from 18.0 trillion yen/approx. 164 billion USD to 19.4 trillion yen/approx. 177 billion USD.)
Due to the pandemic, the Japanese online shopping market is growing even faster. The survey shows that before March 2020, people who shopped online less than once every 2 months accounted for 27%; however, from April to July 2020, 26% used EC websites once a month.
Popular products on Japanese EC websites are clothes and apparel goods, food and drinks, electrical appliances, computers, and peripherals. Office supplies and books also make huge sales.
Source: https://www.meti.go.jp/english/press/2020/0722_005.html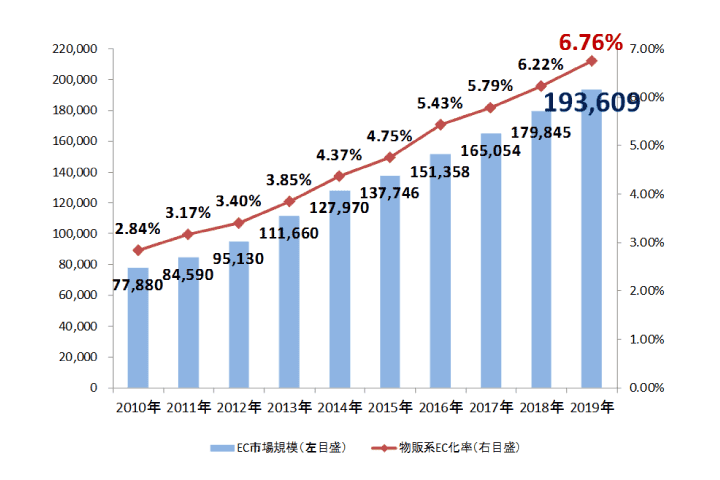 The scale of the B-to-C EC market and composition ratio by sector
2018
2019
Growth rate
A. Merchandising sector
9.2992 trillion yen
(EC ratio: 6.22%)
10.0515 trillion yen
(EC ratio: 6.76%)
8.09%
B. Service sector
6.6471 trillion yen
7.1672 trillion yen
7.82%
C. Digital sector
2.0382 trillion yen
2.1422 trillion yen
5.11%
Total
17.9845 trillion yen
19.3609 trillion yen
7.65%
Source: https://www.meti.go.jp/english/press/2020/0722_005.html
If you are looking for popular online shopping sites to sell products in Japan and you don't want to read further?
Here are the top 5 websites:
Amazon Japan
Rakuten
Yahoo Shopping
Zozo Town
and Qoo 10!
Thrilled for more info? Here you go!
Top 5 E-commerce platforms in Japan
Amazon Japan
Just like in many other countries, Amazon is highly popular in Japan. As of April 2020, Amazon Japan had 52.5 million users. This EC platform is useful for Japanese people who are looking for the cheapest price for certain products. Male users might be superior in terms of numbers to female users, but the ratio of women using the platform is increasing in recent years.
The biggest strength of Amazon Japan is its large number of users. For small sellers, It is easy to start as you can sell as little as one product. FBA (Fulfillment by Amazon) is a great system to save you the trouble of complex and expensive shipping. On the other hand, due to a large number of users and sellers, competition can be high between sellers listing the same product, which can result in expensive advertising fees. Moreover, it is hard to get repeaters since a lot of users are looking for a certain product at the cheapest price and do not care so much about the sellers to buy products from.
In other words, you will be able to present your product in front of a maximum number of people but your branding (and then, your customer retention) will be nonexistant.
Electrical appliances are perfect products to sell on Amazon Japan. Heavier products usually make great sales. Books, DVDs, Blu-ray discs, food and drink, and daily use items are also popular.
Rakuten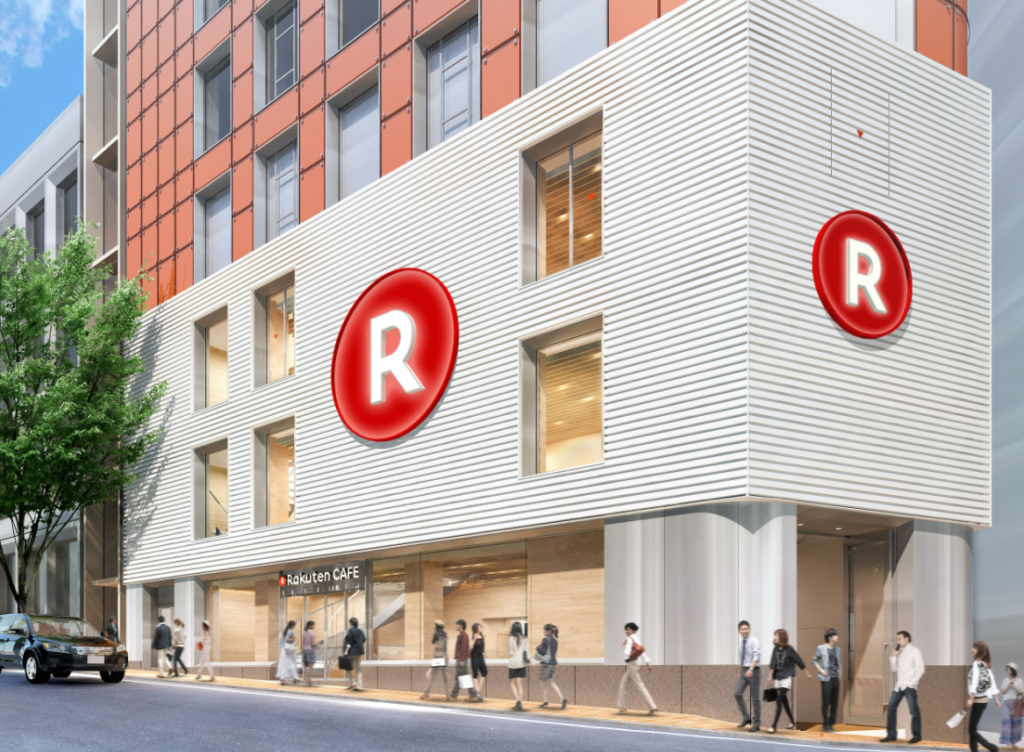 Rakuten is often called "Amazon of Japan" and had 51.4 million users in April 2020. The number of users is slightly lower compared to Amazon Japan, but Rakuten has more repeaters than Amazon.
Source: https://markezine.jp/article/detail/33787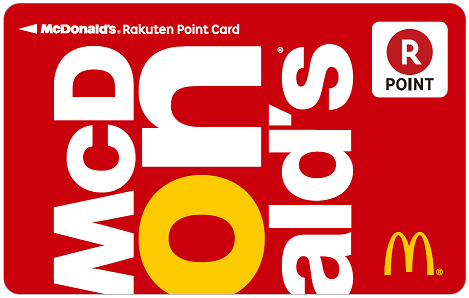 Rakuten offers services in a wide range of fields such as a bank, credit card, travel, and mobile. Users can receive rewards by Rakuten points when they shop on Rakuten or use other Rakuten services. Rakuten is targeted at women in their 20s-40s who enjoy shopping online.
Rakuten is as popular as Amazon in Japan, but easier to gain repeaters than Amazon due to its huge economic zone. However, the store fee can be expensive as the initial fee starts at 60,000 yen/approx. 545 USD and more.
Source: https://www.mongoroid.com/page/shop/index.html
Rakuten is a great platform for sellers offering food and drinks, confectionery, dairy goods, and fashion goods.
Yahoo Shopping
Yahoo Shopping is an online marketplace with 29.5 million users (April 2020). The ratio of older male users is higher compared to Amazon and Rakuten. In recent years, Yahoo Shopping is trying to reach younger users by offering reward points on PayPay (digital payment) and T-Point Card (loyalty point card).
The benefits of selling products on Yahoo Shopping would be to have no initial cost, no fixed monthly fee, and no sales commission. Moreover, Yahoo Shopping is strong at search/display ads since Yahoo Japan is the second biggest search engine in Japan. On the downside, Yahoo Shopping is not as popular as Amazon and Rakuten. Its user interface makes competition between sellers quite high, which can result in higher promotion costs.
Source: (yes, that's how katakana look like when they are translated into html…): https://xn--tck5apc2ju90vu0ae75qj9vc.com/%E3%83%A4%E3%83%95%E3%83%BC%E3%82%B7%E3%83%A7%E3%83%83%E3%83%94%E3%83%B3%E3%82%B0%E3%81%AE%E5%87%BA%E5%BA%97-%E3%83%A1%E3%83%AA%E3%83%83%E3%83%88-%E3%83%87%E3%83%A1%E3%83%AA%E3%83%83%E3%83%88-2019/)
Yahoo Shopping is beneficial for brands selling gourmet food, daily use products, and electric appliances. It is also recommended for businesses that want to open an online store on a pop-up/short-term basis since the store setting cost is low.
Zozotown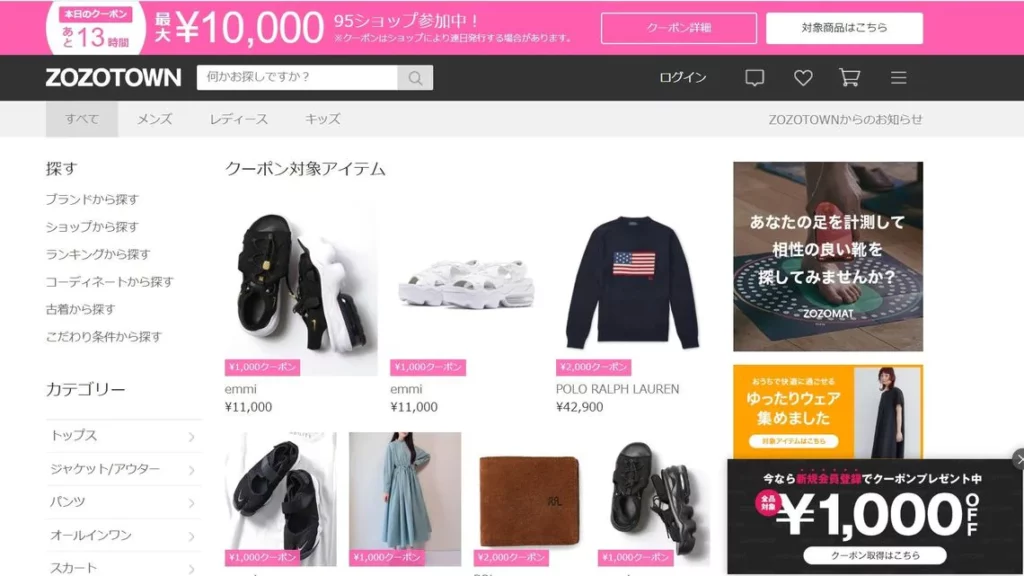 Zozotown is known as a popular online fashion retailer in Japan. It had 8.1 million users in March 2021, increasing by 1.3 million from the previous year. Its target is males and females in their 20s-30s who like fashion.
Zozotown is strong in fashion and has a lot of repeaters. Its strength comes from its large popularity in the apparel field. In fact, brands can effectively increase awareness and build brand image by being visible in this marketplace. Furthermore, sellers on Zozotown can receive promotional support from professionals in the apparel field.
The real disadvantage could be coming from its store fee, which is relatively high compared to other platforms.
If you are thinking about e-commerce in Japan and where to promote fashion products, Zozotown is definitely the best. Recommended for businesses selling fashion goods, cosmetics, and even contact lens.
Source: https://lab.kutikomi.com/news/2020/09/10/openstorezozo/
Qoo10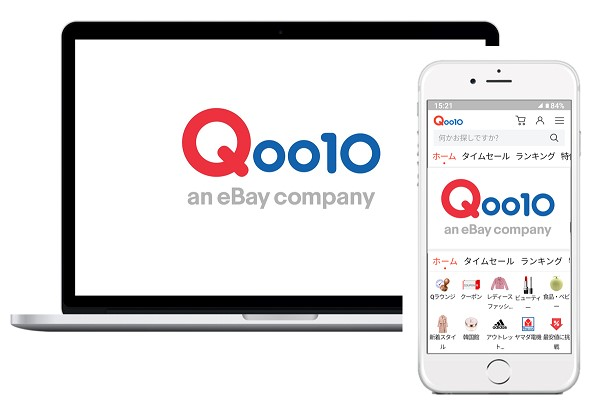 Qoo10 may be unfamiliar to most people in Western countries, but it is a popular multinational e-commerce platform, which mainly operates in Asian countries. The platform is run by eBay, one of the world's largest EC platforms.
In fact, Qoo10 has 16 million users as of September 2020. Users are mainly females in their 20s-40s. As many as 75% of the users are female, and 92% of users is mobile users.
Qoo10 offers a simple fee structure, and the store's promotion cost is relatively low. You can start selling in as little as 3 days after application. Most users shop on smartphones, and its effective Email promotion can be a useful tool. You can also use FBA (yes, you can use Amazon's shipping system) to reduce the time and effort of shipping. On top of that, Qoo10 is strong at international shipping, so it is recommended for sellers overseas. On the other hand, pricing on Qoo10 is very low, which makes it difficult for sellers to make sales without promotion.
If you are selling ladies' fashion and cosmetics, Qoo10 is a highly recommendable platform. Home products, electronics, food, and baby products are also popular.
Source: https://e-em.net/characteristics-qoo10/
Conclusion
Now, you should have a decent broad idea of the best e-commerce sites in Japan. For businesses trying to enter the Japanese EC market, these top 5 platforms are great places to start.
Furthermore, we invite you to check other articles about advertising or social media in Japan.
You can contact us to support your marketing effort in Japan or simply subscribe to our email series for starting a business in Japan and to be notified of our latest monthly marketing article!
また今度お願いします。
KD Team