Have you heard about Line? You might miss an essential piece of your Japanese marketing strategy if you didn't. TikTok, Twitter, and YouTube are increasing their reach with the Japanese audience but Line remains the most popular social media platform in Japan.
Line? What is this?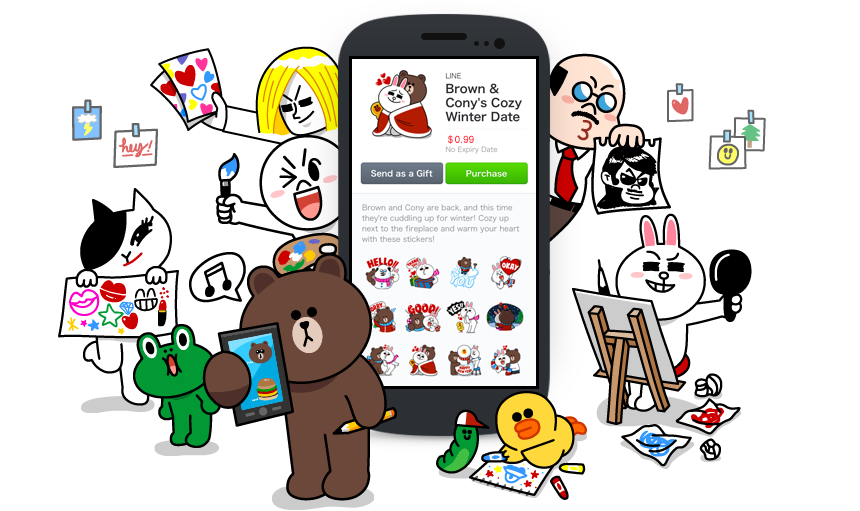 Do you know WhatsApp or WeChat? Well, Line is pretty much the same! (or at least some aspects of it)
Line is well used in Japan as it is a reliable messaging app to chat and call with your friends and family but also because it possesses unique funny stickers, an integrated payment system, news, games, a social media interface, and more unique options.
For the Japanese audience, Line is a great multi-tool kit.
Line Ads to rule them all
Based on last year's Line report, 86 million Japanese people use Line or approximately 68% of Japan's entire population!
Line Ads can be considered to be an advertising platform similar to a mix between Facebook Ads and Twitter Ads. You will have the opportunity to show your ads on different placements, with different media (photos, videos, carousels), different target audiences, and different goals! As you can see down below;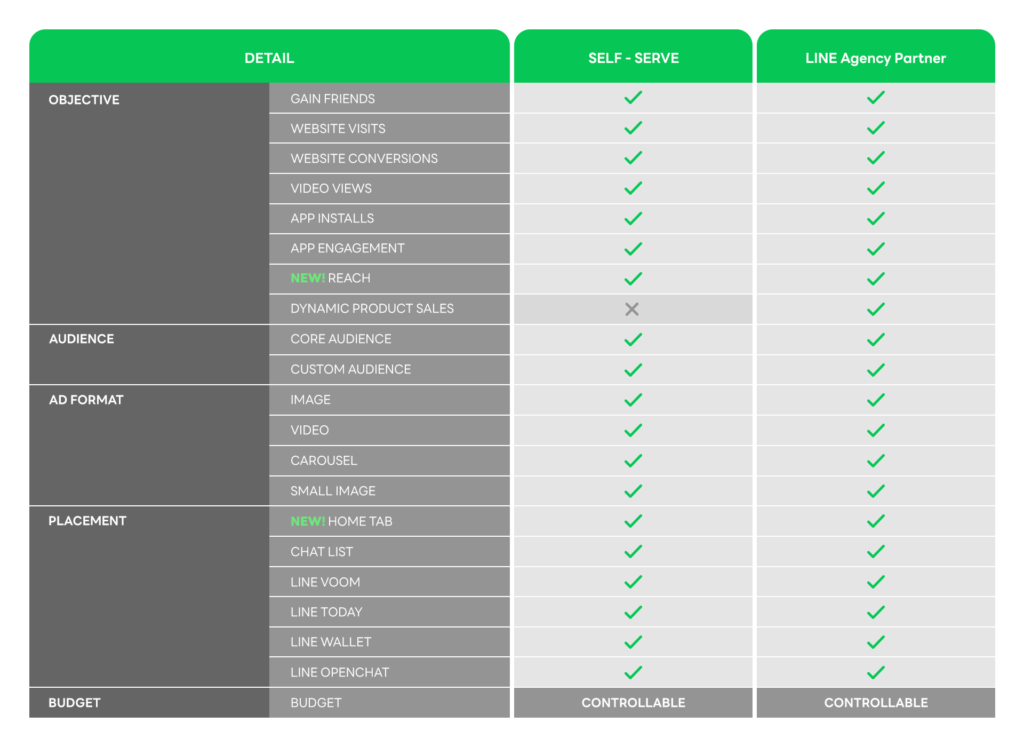 Line Official Account: the little "plus"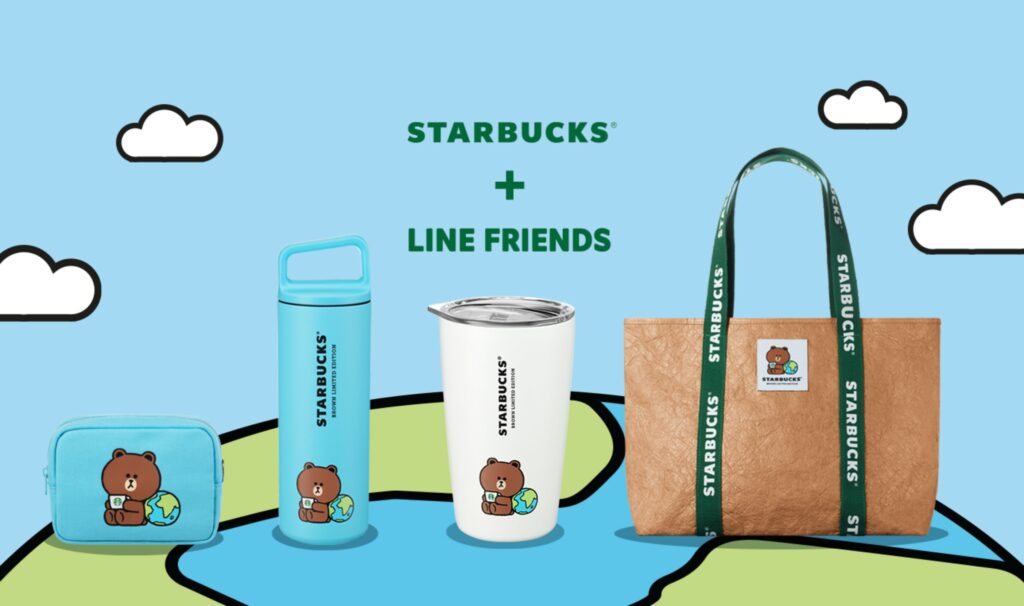 For brands, Line should not only be resumed as an advertising platform. You can also engage with your followers, exchange, and discuss with them!
As regular users will have their own account with a feed, businesses can have one as well.
By creating a Line Official Account, your business will be allowed to:
inform your followers ("friends") about your latest news
send direct messages to your customers
use the chat as a contact support system
share coupons for your latest sales or exclusive deals
offer exclusive content to your followers and increase your online engagement.
Line Case Studies
Line offers interesting case studies on their official page, here are some links:
Line Advertising: the limitations
Line is a great platform with the best reach in the Japanese market.
Nonetheless, it is not great for every business.
First of all, some businesses can not use the platform for advertising:
Religious institutions
Gambling (excluding public competitions and public lottery)
Adult
Dating sites
Multi-level marketing companies
Detective services
Tobacco, electronic cigarette
Weapons
Political parties
Medical services and clinics (some exceptions may apply)
Unapproved drugs and medical devices
Money-lending businesses such as consumer finance, pawn shops
Financing
Others
Second, any business can have a basic business account but to have a certified business account you will need a local address in Japan, which can be quite problematic for online businesses mostly.
Third, getting "friends" that will follow you may require extra effort to acquire. Examples of promotion can be:
creating free stickers for your friends
promote your direct contact service to other platforms
share interesting offers
Finally, Line Advertising may have a greater reach than any other social media in Japan, including Facebook, but the audience targeting, the ad placements, or the goals are weaker than what you will find in Facebook Metaverse.
Line is great for Brand Awareness but weaker for conversion goals.
Line Advertising: Yes or Not?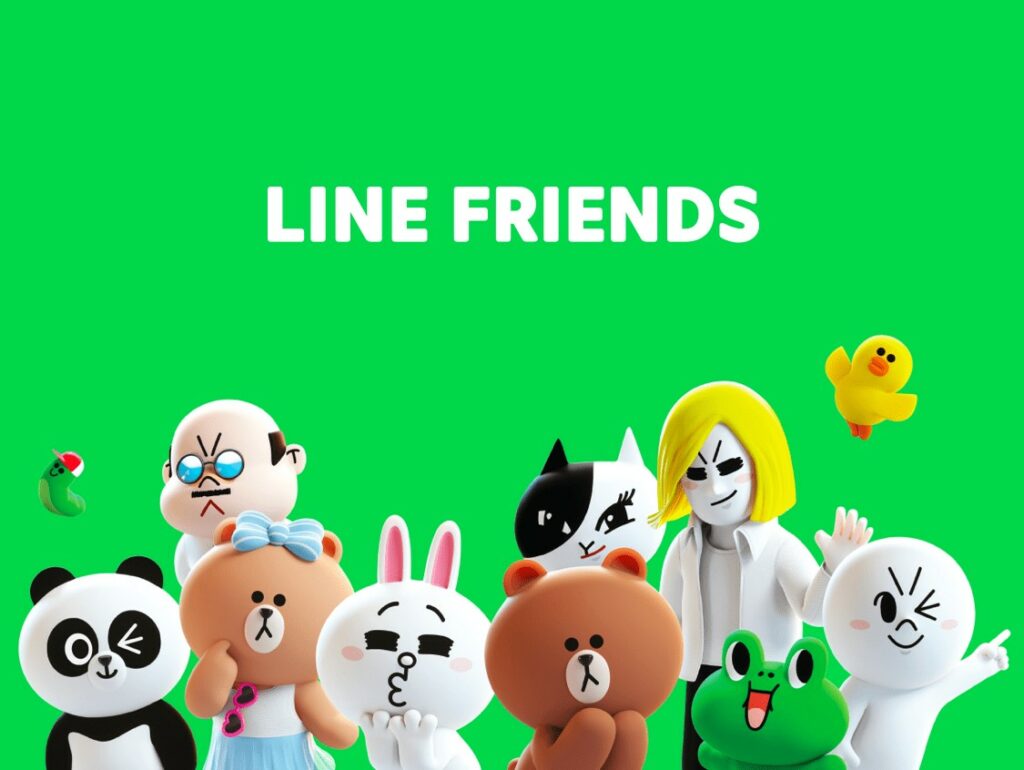 Line might be a must-use to advertise in Japan but you need to understand if the platform is worth the money.
Answering this question is our work so, don't hesitate anymore, contact us and we will provide you with a free proposal and our opinion on what should be done for your business.
Line Advertising Platform: https://www.linebiz.com/jp-en/