The digital world is not a new concept, and if the fashion industry has been quick to take an interest in it, the presence of the sector's players in the digital world has grown at a rapid pace in recent years. All in all, 2022 will have been the year of digital integration and activations in the metaverse.
A new report from Fashionbi identifies the different ways brands are using this virtual space and the different strategies they are putting in place to continue to deliver new experiences to their customers.
Through this report, Krows Digital has highlighted the most popular methods brands are adopting to enter the metaverse and why they are prioritizing these strategies in the current economic climate.
The NFT Craze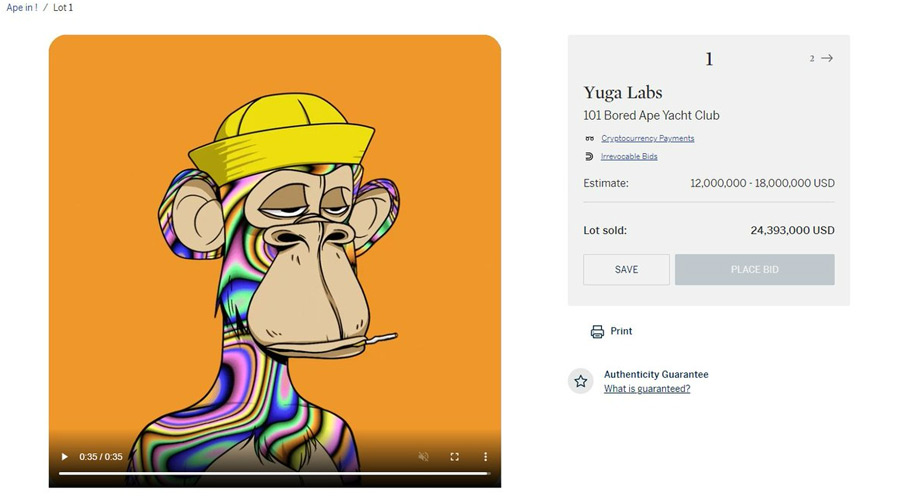 A non-fungible token (NFT), like a crypto-currency, exists in the blockchain ecosystem, but it remains unique and can contain additional information. Possession of an NFT, which can be a piece of art, software, or a virtual asset such as a fashion piece, gives the holder exclusive ownership of that asset. It is this element that has made NFTs so popular in the luxury industry because they offer a unique experience to their purchasing owners.
While brands that have invested in NFTs can generate a new revenue stream, buyers also gain many additional benefits from owning this new generation of art, such as the ability to integrate it into online games and unlock exclusive experiences.
Fashionbi's report lists the best-selling NFTs to date, many of which have been auctioned off and then resold via a dedicated marketplace. Dolce & Gabbana topped the list with "The Doge Crown."
The artwork, originally put up for auction, was resold for over $1.2 million. Other big sellers included Gucci's Supergucci collection which sold for $83,000 and Givenchy's NFTs in collaboration with Chito which fetched $13,000.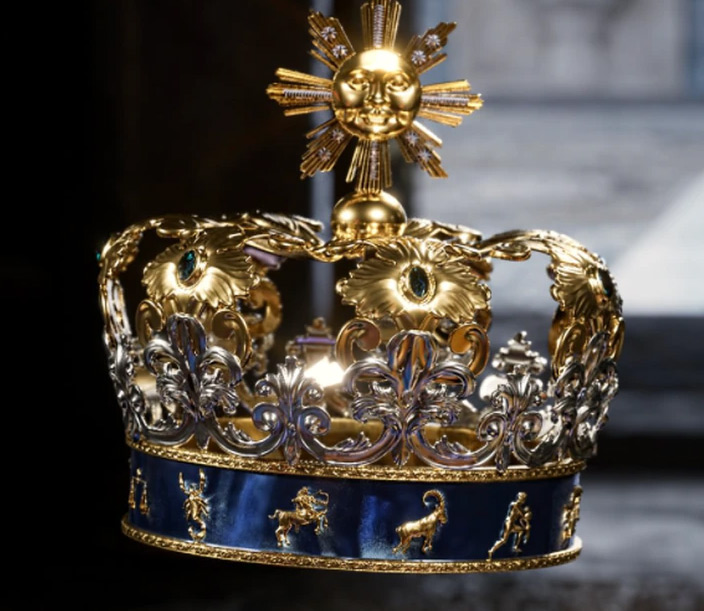 Popular gaming platforms and virtual worlds
The virtual world offers users many benefits: games, networking, new experiences… Games like Fortnite or Zepeto have already attracted a large number of brands willing to engage in digital merchandising and explore the possibilities offered by online games, whether it's online retail space or launching other digital assets.
While Animal Crossing (Nintendo) was a hit with gamers and retailers during the pandemic, it was Roblox that particularly stood out by partnering with brands like Gucci, Tommy Hilfiger, and, most recently, Clarks with digital fashion offerings and branded experiences directly related to gaming. The Decentraland virtual platform also made its mark in the fashion industry with the launch of the first Metaverse Fashion Week last March. This digital event saw brands and retailers such as DKNY, Selfridges, and Etro engage in the metaverse for the first time.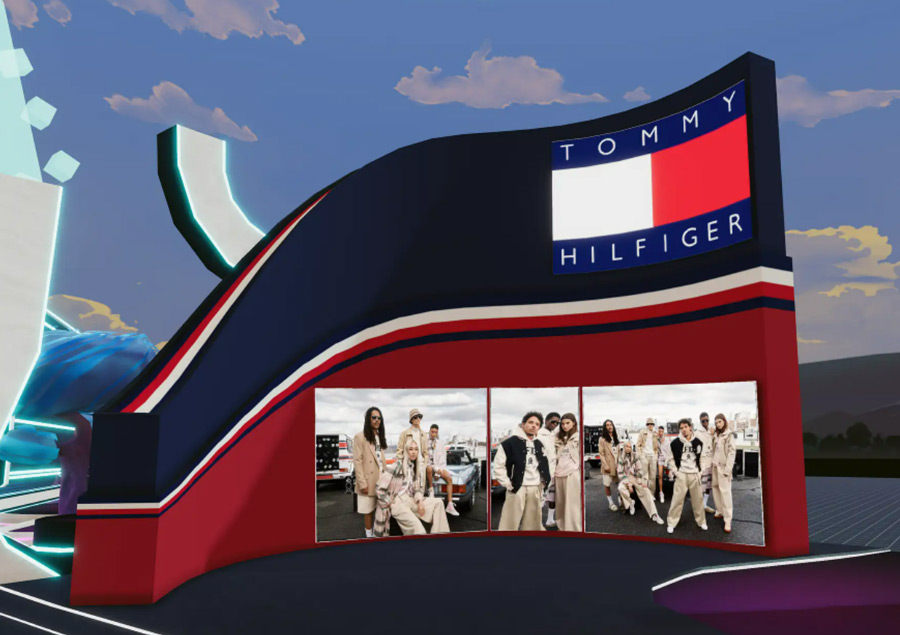 Investing in the metaverse
Acquisitions and investments in digital businesses have also played a significant role in the development of brand activations in the metaverse. Nike, for example, acquired virtual sneaker company Rtfkt in December 2021 after the launch of its virtual experience on the Roblox platform, which has since tallied nearly seven million visitors. Diesel also took on digital platforms by launching its own virtual platform D:verse in March 2022. The site allows visitors to purchase unique NFT versions of the brand's clothing, as well as physical pieces.
French luxury group LVMH has been investing heavily in startups and digital companies as part of its annual innovation awards, presented at the Viva Technology conference. This year's edition of the prize includes a list of 21 young startups covering everything from 3D product experiences to metaverse companies to omnichannel and retail specialists.
Virtual fashion shows
Starting in 2020, as the world faced containment, many brands turned to the virtual world to continue to showcase their collections and maintain a connection with their customers. The GCDS brand led the way with a virtual runway show. Soon after, the Museum of Other Realities (MOR), a virtual art center, presented The Fabric of Reality, an immersive experience produced by RYOT. Now virtual reality (VR) fashion shows have become more common, with shows organized via the Second Life platform, led by Jonathan Simkhai, and Crypto Fashion Week, which launched numerous NFT drops and hosted debates by digital experts.
While brands are increasingly investing in the digital space, physical runway shows are also beginning to incorporate the metaverse into their collections. For the Spring/Summer 2022 season, Paris Fashion Week incorporated NFTs into its offerings, provided to accredited guests so they could access exclusive content and augmented reality experiences. During London Fashion Week in February 2022, Roksanda notably presented the latest silhouette from its collection as a limited edition NFT that shoppers could try on virtually.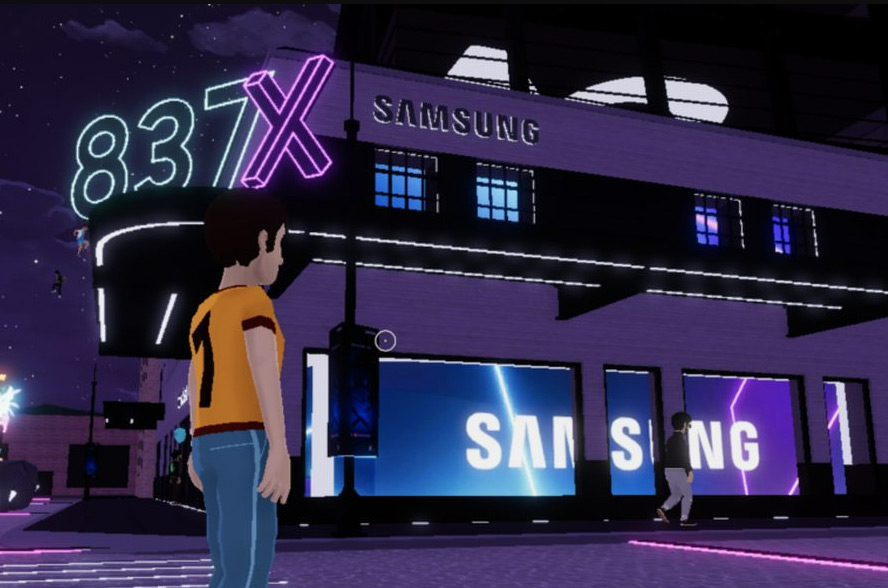 The virtual store: an experience
In addition to virtual runway shows and digital artworks, many brands have also been testing new online retail experiences. Often located in the aforementioned virtual platforms, these new retail venues allow players to browse, purchase and put on brand products through their personal avatars, bringing a brand's products to life in the digital world. Selfridges was an early adopter of this strategy, launching its own augmented reality department store on the Decentraland platform. This immersive experience, modeled after the Birmingham store, hosted various art exhibitions and events, with the collaboration of brands like Paco Rabanne.
Krows Digital hopes you learned something interesting about this new virtual economy. If you are interested in more marketing articles related to trends to follow up on, here you have!
If you need help with your branding or need support with your marketing strategy: